Practical Tips On Doing Business With China
来源:纬拓网添加时间:2021/04/26 点击:
Time:
8:30 PM, 29th April (Beijing Time)

Sponsor:
Office of Xiamen Leading Group For BRICS PartNIR Innovation Center
Co-organizer:
Mato Grosso State, Brazil

Supporter:
Brazil Embassy In China


Host:
Edward Yang
Founder & CEO of VICTWO
Lecturer: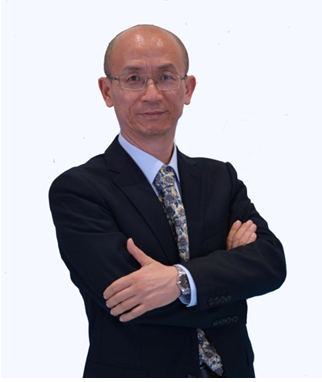 Ken Huo
With his comprehensive experiences in international and domestic marketing both in the multinational Top 500 and local private companies, the lecturer covers topics such as trade / dealer, project, Public Relationship, government affairs, as a professional team-leader, the entrepreneur and consultant.
Purpose:
The goal of this training is for the overseas SME and individuals to betterunderstand China business environment by addressing the major considerations, before they plan the start-up, or when they review and consider the next-stepmoves in China business.
Links for participants:
https://hikeshare.zhihuishu.com/teacherCircle/index.html?courseId=10723906(mobile)
http://lc.zhihuishu.com/base/live.html?liveId=10723906 (computer)
Outline:
Part 1. Work with right partner in the right place.
1.Perception re-defined.
2.Understanding the Diversity & complexity of the Mega State from the angle of Economic-Geography and Demographics.
•A quick lesson on geography of China.
•The tier 1-2-3-4 cities, and Provincial capital cities.
•Main city circles, the top regional economic power engines.
•With History , culture and linguistics backgrounds.
•Demographics.
•People in general and as target Customer, business elites (partners, or even competitors),staff members.
•The younger generation, Trends & preferences.
3.Look for Right Partners.
•Where to find.
•when China is "too big."
•Whom to find. Profiling of top partners.
•How to find. Practical advice for "having the right partner".

Part 2. Make your name in China context.
The Key Success and challenges of a foreign brand.
1.Relation between HQ and China JV;
2.Match of the partners, the strength , targeted markets, and productivity;
3.Successful Public Relationship, incl. Government relationship.
4.The Active CEO and the benefits.
5.Crisis management -handling conflicts with Clients and Dealers.
6.Different approaches, with different results.
Part 3. Localization at regional level.
1.The public relationship, local policies, technocrats and public information.
2.The evolution of policies at local level.
3.New version of " a Tale of Two Cities", to understand the logics of the local strength of industries.
4.The equilibrium between Chinese and Western culture in practice.
5.Members of the core team.
6.Case: the trio of an imported consumer product.